Took out my new toy today, a DAG Europe, single skinned 5.3m boat. Performed very well, straight line tracking, surfed well in 2-3ft swell/clapotis and only need to pad out the thigh braces and seal the hatches better. Compared to a PH Capella, it performed as well as or better in all aspects except the Capella has better leaning chines.
The launch Beach

Blackness Castle - Blackness West Lothian. Looking back at the launch beach.
Blackness Castle - cared for by SNH for the nation, Mel Gibson filmed Hamlet here in the 80s.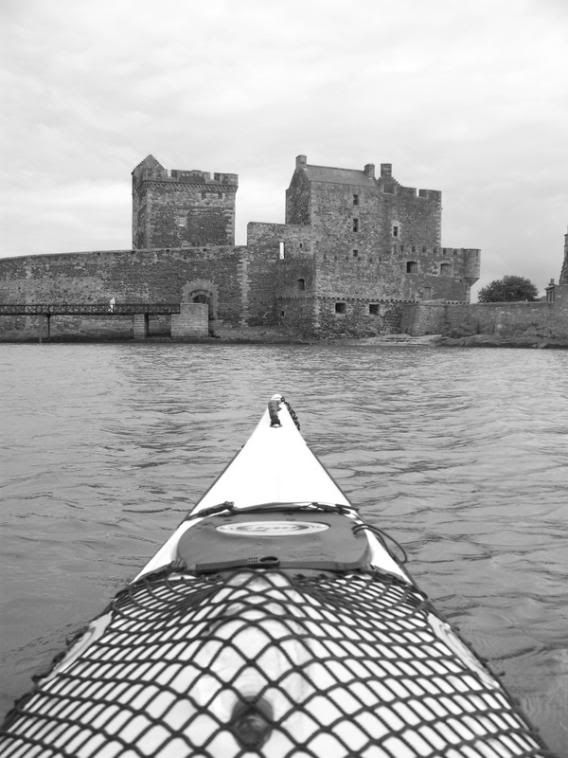 A small rockgarden that you can play in and use wee eddy lines at higher tides.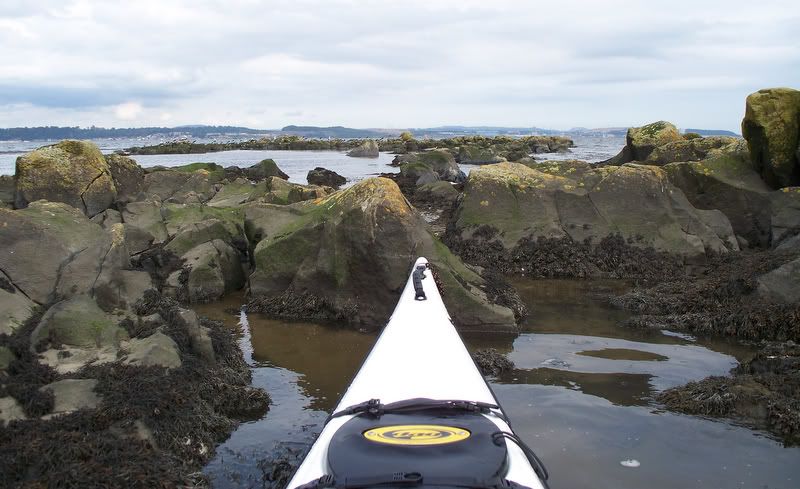 Returned at high tide, quite high spring one. Pretty disgusting water quality. And the stuff in the beach was untypeable.